What Sets UV Angel Apart
New air purifiers, filters, and contamination control systems arrive on the market every day. Why choose UV Angel's system? 
Unlike the new, untested products flooding today's market, UV Angel's technology is backed by years of clinical research and efficacy testing. Our company got its start developing solutions that meet the stringent demands of the healthcare industry, and as such, we are uniquely positioned to provide the very best in safe, effective, and scalable pathogen control technology.
The UV Angel Difference
UV Angel pathogen control technology has 8 key points of differentiation. There is no other technology on the market today that can make these claims of differentiation all together:
Developed by a World-Class Group of Experts
UV Angel's products are developed by a team of world-class experts, including professionals in engineering, public health, product design, IT, AI, and more. Our solutions are founded on a solid background in science and engineering.
Clinically Proven and Demonstrated to Work
Unlike many competing technologies, UV Angel's products have undergone independent laboratory testing, third-party review, and peer-review to confirm that they can deliver up to 99.99% pathogen elimination rates.
IoT Network Functionality & Cloud Software Integration
With IoT connectivity and cloud software integration, your UV Angel system is infinitely scalable — across offices, buildings, and even cities. Connect every unit and get real-time data on the safety and cleanliness of your entire building management system.
Safe for Use in Occupied Spaces
UV Angel's Clean Air™ system scrubs the air by pulling harmful particles into an entirely sealed light chamber. Because our technology is self-contained and never exposes people to UV-C light, it's entirely safe for use in occupied spaces.
Free of Harmful Chemicals or Byproducts
UV-C technology has been around for centuries, is well-tested, and has long been proven safe. Our products are demonstrated to actively neutralize harmful pathogens without adding anything to the air we breathe.
Engineered Source-Level Pathogen Control
UV Angel's system is engineered to neutralize pathogens at their source — people. Our products integrate seamlessly into your airflow and surface cleaning systems to provide continuous, convenient pathogen control at the source level.
24x7x365 Automated & Continuous Protection
We can't pinpoint when contamination occurs. That's why UV Angel products are always working to help protect your people and your environment. Our engineered control system works around the clock to provide cleaner, safer environments year-round.
Unobtrusively Designed into Building Architecture
UV Angel products are engineered to fit seamlessly into your daily operations. Our products install in the ceiling and out of the way, with no cords or wall impediments. With real-time system updates and alerts, you never miss a maintenance alert or service request.
---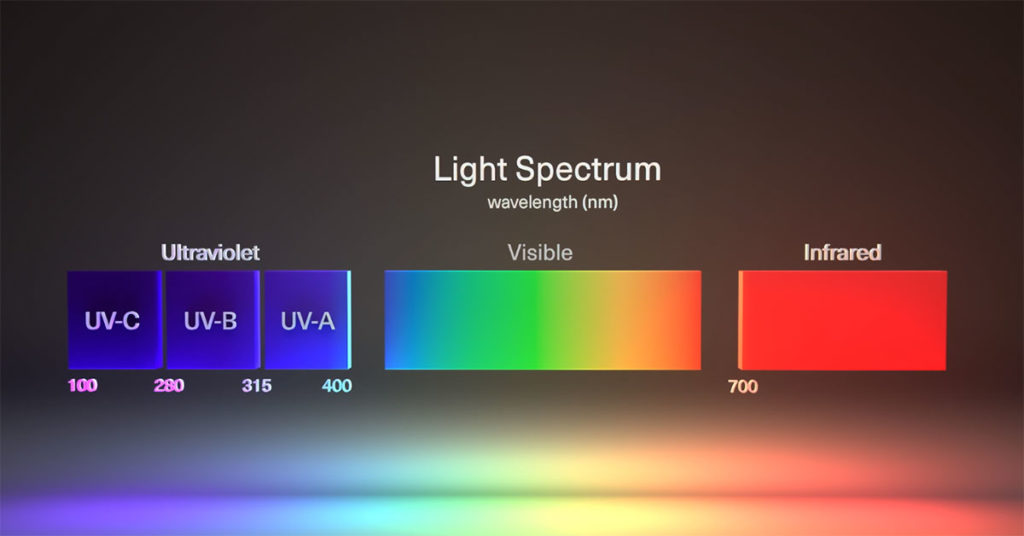 How Our Products Work:

The Perfect Wavelength

UV Angel devices use the ideal wavelength to destroy microorganisms by inactivating their DNA. Pathogens are neutralized based on the time and intensity of exposure to UV Angel's ultraviolet lights.
How do you know it works?
Unlike other UV-C products popping up in the market, UV Angel is backed by years of research and clinical trials proving our technology works. We have conducted two separate third-party laboratory tests on UV Angel Clean Air™ against surrogate pathogens, and the tests conclusively support the UV Angel Clean Air™ unit's claims to neutralize bacteria, fungus, and viruses in the air up to 99.99%.
UV Angel in Practice
By using UV Angel's ultraviolet light-based technology platform to treat surfaces and the air, the transmission of pathogens can be significantly reduced. To put infection prevention data into users' hands. UV Angel's technology is complemented by a proprietary data analytics platform.
Ready to Create Cleaner Environments with UV Angel?
At UV Angel, we can confidently and honestly say we create measurably cleaner, safer environments for our clients across industries and countries. If you're ready to create cleaner, safer environments for your people, your office, your hospital, your building, and more, we are here to help you. Get in touch with a UV Angel Expert.