Automated Continuous UV-C Air Treatment System
Dental aerosols can linger in the air for up to 30 minutes after the use of scalers and drills. Now with the increased risk of the Coronavirus in asymptomatic patients, dental professionals are on the front line of healthcare. In addition to requiring stringent disinfection protocols, more PPE and N95 respirator masks, dental practices are choosing to incorporate UV technology to reduce the spread of infectious aerosols.
---
Help Protect Your Team and Patients With UV Angel Clean AirTM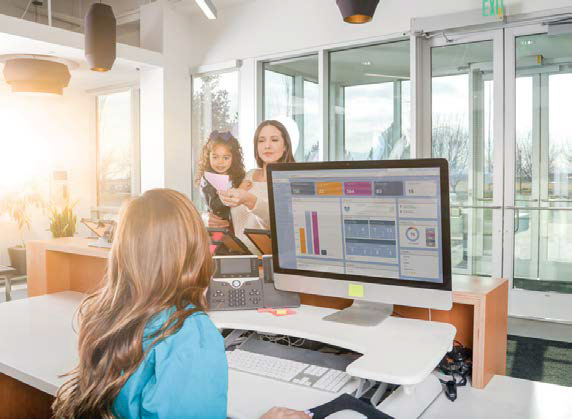 According to information from the Occupational Information Network, jobs in the dental industry are at the highest risk during the COVID-19 pandemic.
High-Risk Job
Dental Hygienist, Assistants & Dentists
Dental Hygienists have one of the riskiest jobs during the pandemic.
Medium Job
Dental Front Office Staff
Treatment Coordinators have constant contact with patients, putting them at risk.
Economists have one of the safest jobs during the pandemic, scoring a zero in two categories.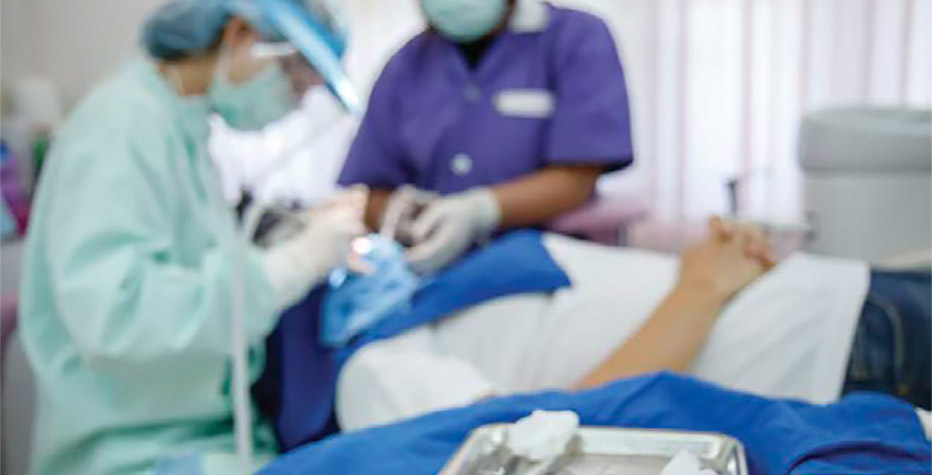 Dental aerosols can travel over 30 ft.

Aerosols can linger in the air for 30 minutes

Tests exceed proposed safety levels
Reduce Your Exposure to Risk Through the Use of UV Technology
We combined years of advanced research and development with UV light and IOT enabled technologies to create a modern and effective air treatment system called UV Angel Clean AirTM.
Seamless
Integration
Simple &
Effective
Continuous
Monitoring
Added
Protection
Disruption-Free
Workflow
Tests conclusively support that UV Angel Clean AirTM treats bacteria, fungus and viruses in the air including: Gram-negative and gram-positive bacteria, fungal pathogens and viral surrogates.
A peer-reviewed study conducted on ceiling-mounted UV-C systems resulted in overall airborne fungus and bacteria reductions of 78% and 62% respectively.
Infection Reduction Rates
Hospital ICU, KY2
C Diff

reduced

– 88%
MRSA

reduced

– 54%
CAUTIs

reduced

– 55%
CLABSIs

reduced

– 44%
VREs

reduced

– 14%
---
Overall Infections Reduced 60%
See The Brochures to Learn More
---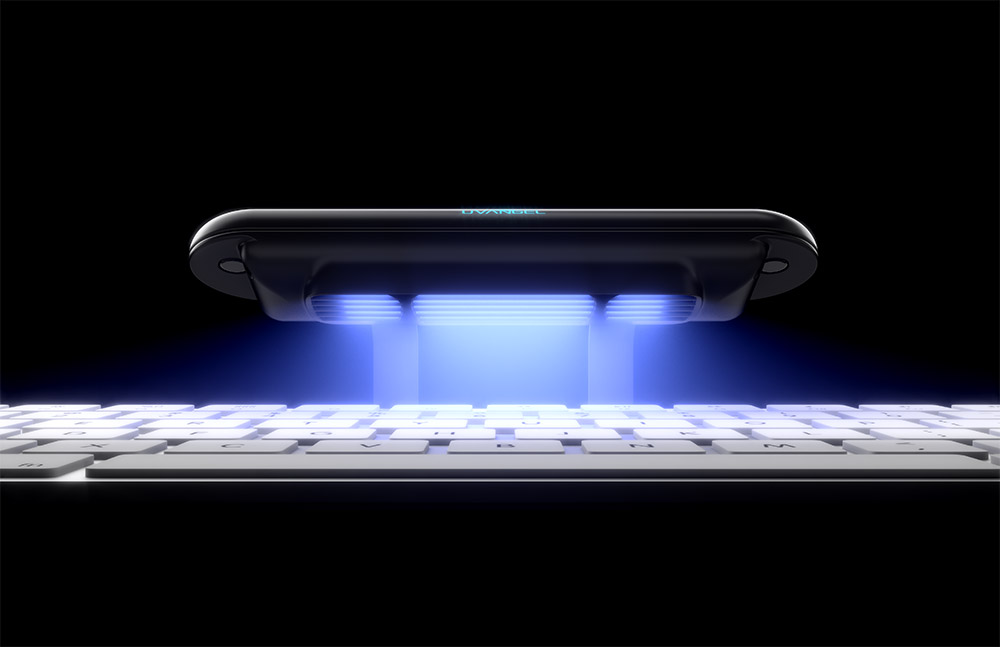 Clean Without Interrupting Your Workflow With UV Angel AdaptTM
Healthcare workers share equipment throughout the day and frequently touched surfaces are usually manually cleaned just once. Using an intelligent, automated ultraviolet light treatment platform, the UV Angel Adapt can add an extra layer of safety by neutralizing potential threats, continually while you work.
24/7
monitoring of frequently
touched surfaces
> 99.99%
effective against bacteria,
fungi and viruses
Hundreds
of treatment
cycles per day